Residential  Painting for the San Jose, Almaden, Willow Glen, Morgan Hill Areas and Beyond
This bathroom remodel started with outdated tile, paint, and fixtures.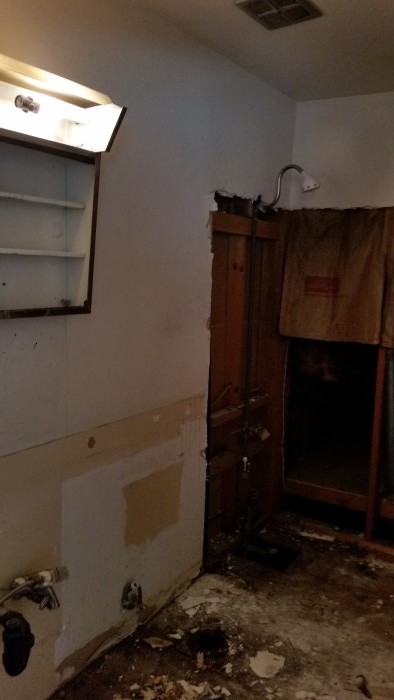 We began by gutting out all existing tiles, most of the fixtures, and all of the cabinetry.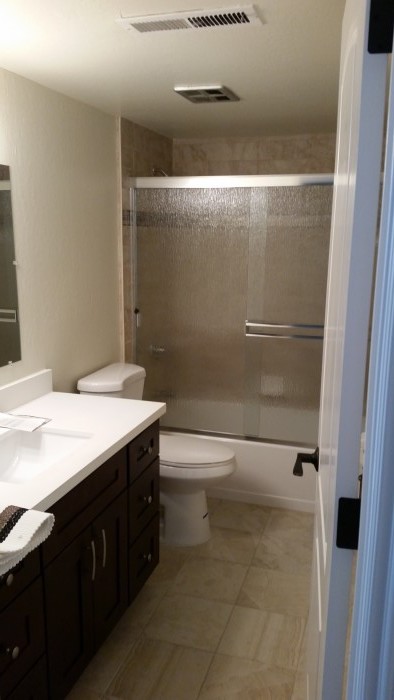 We then added next fixtures, tile, and cabinetry. the new look is more up to date, clean, and functional. Adding a larger streamline toilet uses the space more effectively and allows for a bigger vanity. This gave the client more storage space. We also added new doors which not only updates the look of the home, but adds substantial value. The shower was re-tiled and the tub was replaced as well. We added a larger mirror above the vanity because it helps make the room look bigger and the client now has plenty of storage with the larger vanity.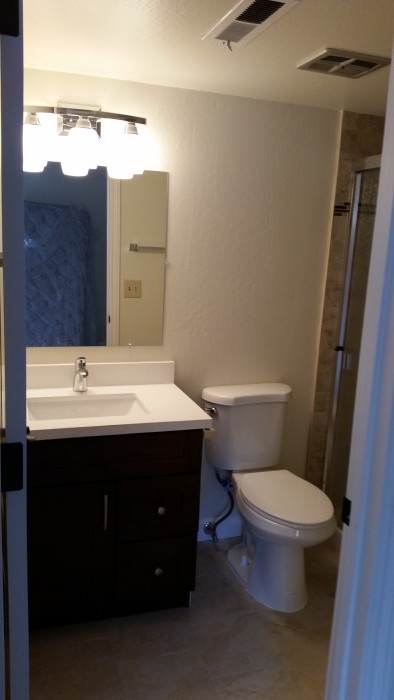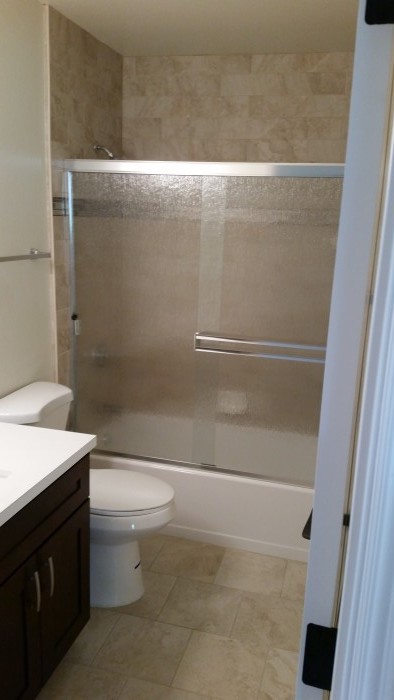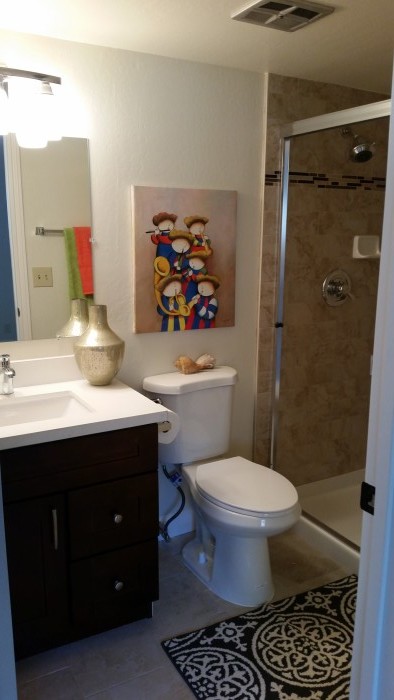 We then added some artwork and rugs to warm up the bathroom and had a more personal element.