Residential Painting for the San Jose, Almaden, Willow Glen, Morgan Hill Areas and Beyond
Door transformation using Existing Door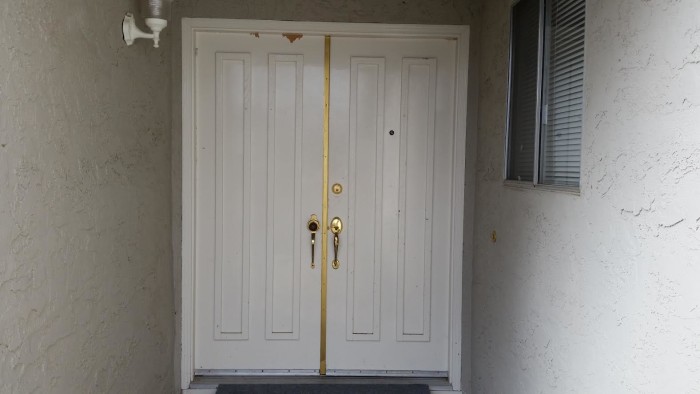 The first step was to remove the four raised rectangles from the door in order to create a smooth surface to begin adding to.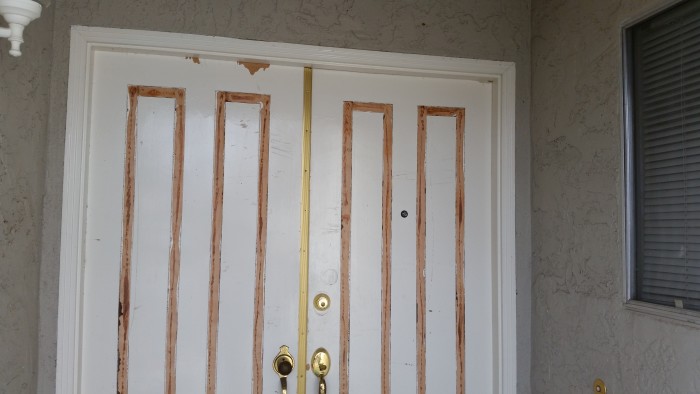 Next the door was sanded down and prepped to prepare to add the new paneling.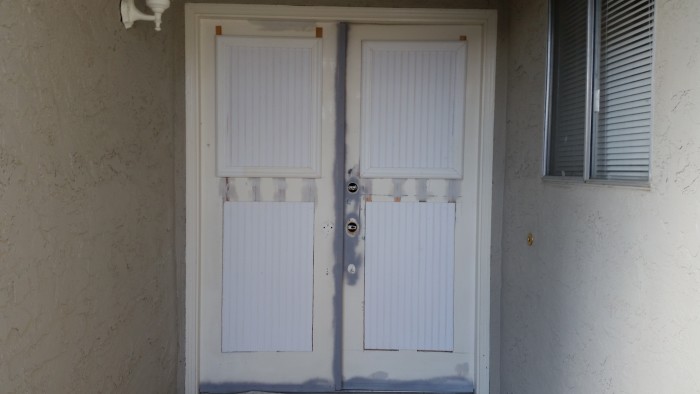 The new custom paneling was then added and the door was primed.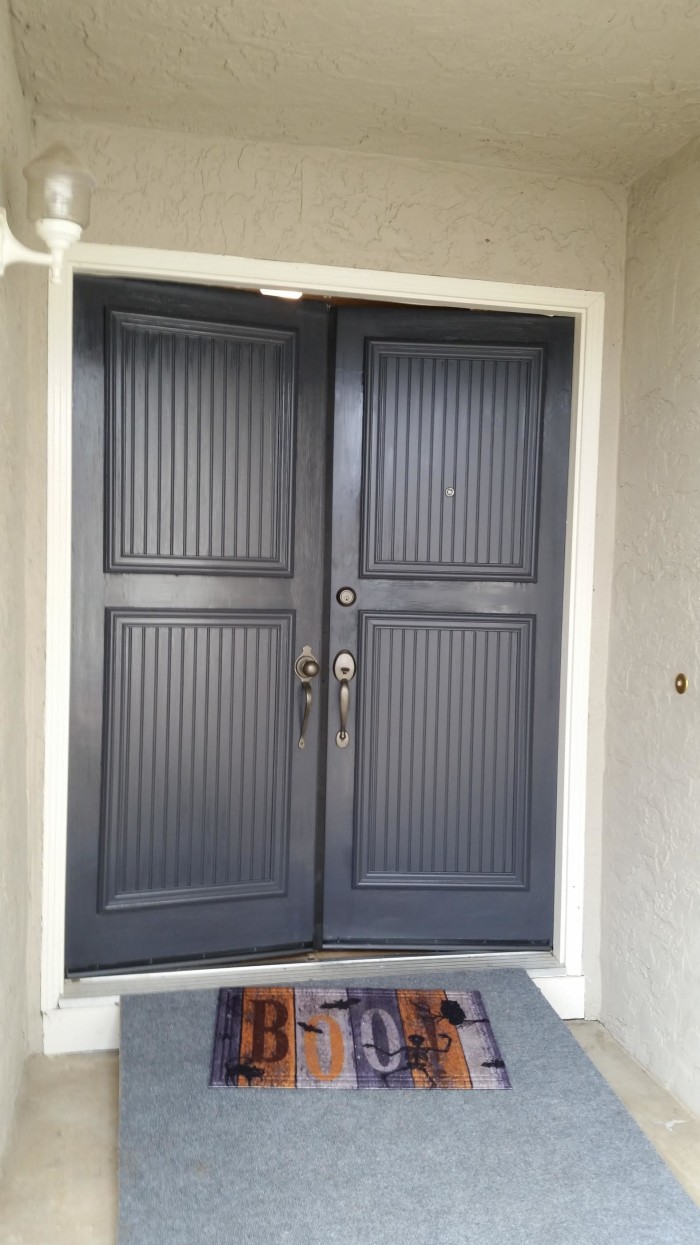 To finish the door two coats of high quality paint was sprayed and hand painted. To ensure that the door withstands the climate and constant use varnish was also applied.