Interior and Exterior House Painters
We're painting houses, condos, apartments, and mobile homes  in  San Jose, Almaden, Willow Glen, Morgan Hill and beyond.
As the saying goes, "We work hard for the money." But rather than let us talk about how we work, read what our residential painting customers say about the work we did on their homes in and around the San Jose area.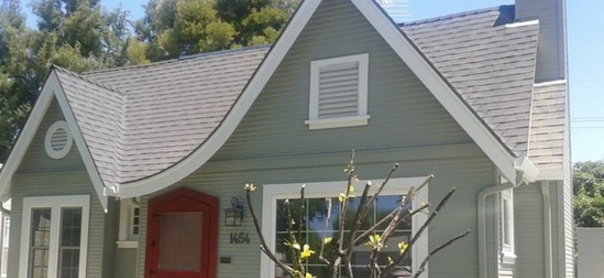 "
We used Jennifer to paint the inside of our new house and she was awesome. Far more detail oriented, genuinely interested in making our house look awesome, and professional than any other contractor or other person we've worked with so far for our house.
Here's why we loved her work:
– she saved our house by showing us why the color we picked was not going to work and suggesting multiple alternatives (we LOVE how it turned out)
– other painters show you the color by putting a small dab on a wall…she paints an ENTIRE wall to show you, and she did that multiple times until we found a color we loved
– she pointed out the ceilings needed to be done and why (she was right, they look so much better)
– she gave us new crown molding which we hadn't thought of, which is amazing
– the actual quality of the paint job is awesome.
As long as Jennifer is available, we won't go with anyone else.

Yelp Review
Devesh K. San Jose, CA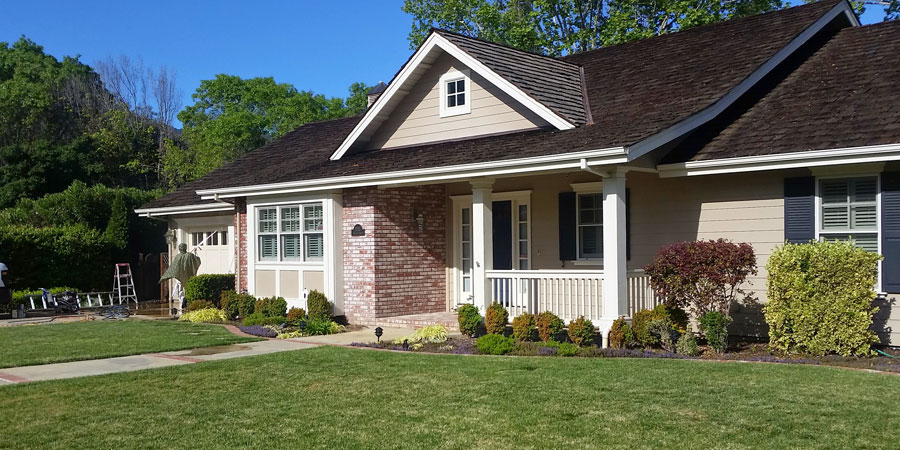 "
The work was awesome. Great quality, clean. She finished the job in less than 2 days way ahead of time over the weekend. The pricing was reasonable and she did some additional work and didn't charge for it.
Yelp Review, Gautam V., Santa Clara, CA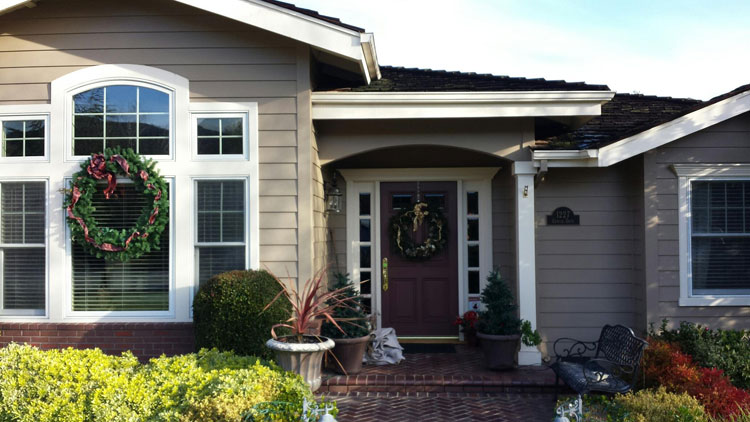 "
Jennifer Davis just painted my house in Sunnyvale this past week and I have only superlatives to use for her professional approach. She puts her heart and soul into every job that she does…
I have had Jennifer work on my house before and intend to do so in the future.
Yelp Review, Maya S., Sunnyvale, CA
Here's how we transform your home from drab to stunning
Our careful and exacting prep work ensures a quality outcome
High pressure water blasting to clean away dirt and debris
Anti mildew treatment and dry rot repair if needed
Scraping of all peeled and loose paint for a smooth surface
Sanding to achieve a smooth surface
Texturing and texture matching on interior walls
Wood rot repair in exterior wood siding
Caulking cracks and seams
Fixing window glazing and putty as needed
Patching cracked, damaged or uneven areas
Priming new, raw and exposed wooden parts
Repairing chemical reacted or damaged stucco wall
Masking all windows and lighting
Shielding or covering of all landscape and hardscape
Our expertise and insistence on quality leaves you with a home that will impress
We use only top quality materials.
We hand brush work on every corner.
Jennifer is on every job to ensure the job is done right.
We provide  a free color consultation with Jennifer to help you choose colors  that are just right for your environment and the mood you want to create.
You get a free sample color demonstration to eliminate risk of choosing the wrong color.
The house and home painting services we provide for the San Jose area
Interior Paint
Textured walls
Baseboards and crown moulding (We even install them!)
Wainscotting
French doors
Banisters
Exterior Paint
Stucco exteriors
Wood siding
Wooden windows
Garage doors and carports
Shutters (We can custom build these for you.)
Wooden fences
Pagodas
Storage sheds
Playhouses
Gates
Metal railings
Clearly we're in the smile business. Now how can we help you fall in love with your house and yard all over again?
Whether you need a San Jose painting contractor for your home or business, interior or exterior, we can help and we'll do it with a smile on our face to put one on yours. You'll see our truck and our paint brushes anywhere in the San Jose area, Cambrian, Morgan Hill and beyond. Give us a call today or use the form to the right to contact us. Jennifer or Yvette will get back to you ASAP with a quote.